FF Rollie Weatherbee
March 4, 2010 - The 25th Anniversary of FF Rollie Weatherbee's LODD at Box 74 (Working Fire) 73 Scott Road.
Annual Wreath Laying Ceremony at Belmont Fire Headquarters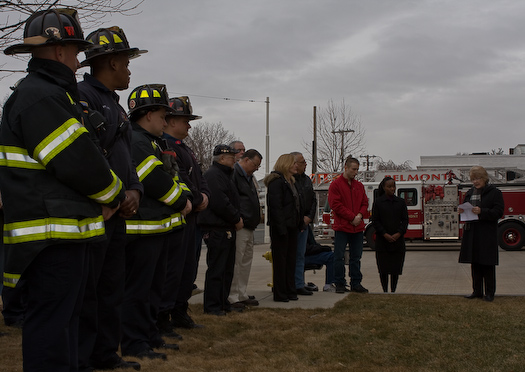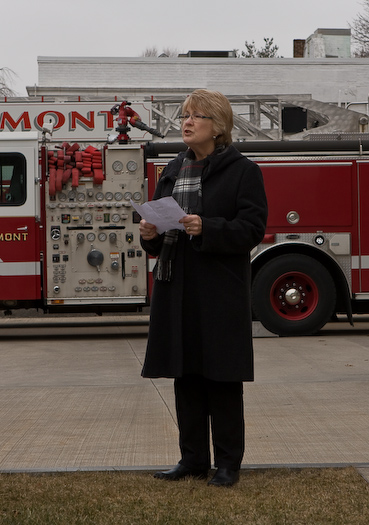 Jean Weatherbee Conley reads a poem she wrote for her brother Rollie.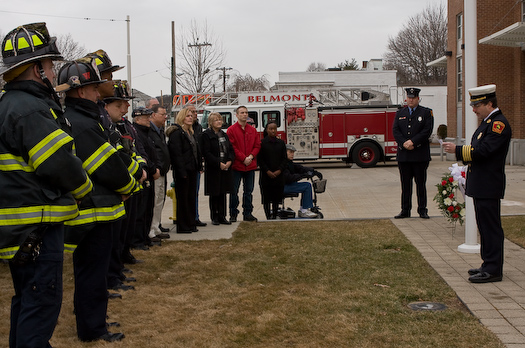 Assistant Chief E. Angus Davison leads the annual Wreath Laying Ceremony at BFD HQ.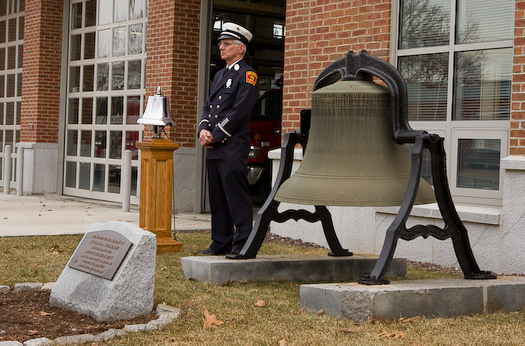 Lt Steve Hodgdon, the senior man of the BFD stands by to toll the All-Out.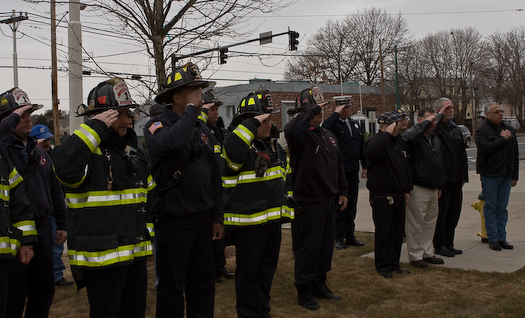 Active and Retired Members of the BFD salute during the ceremony.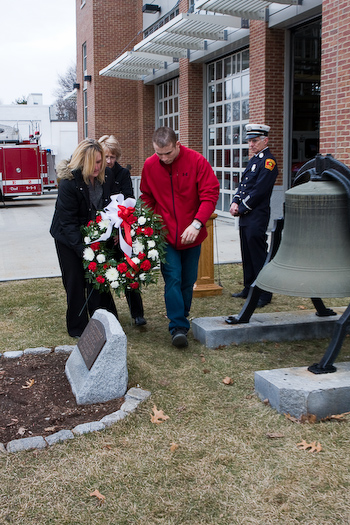 FF Weatherbee's daughter Kristen Smith, his sister Jean Connely, and son Scott Pepi, place the wreath in front of the Harvard Lawn Bell.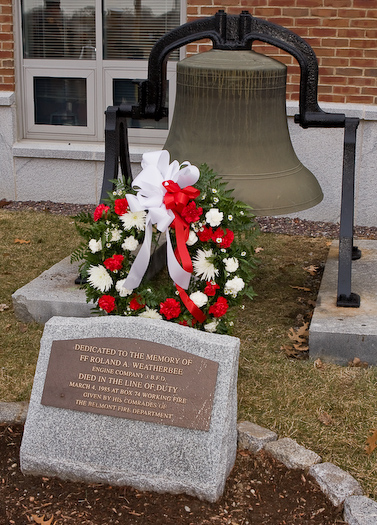 The 25th Anniversary Ceremony for FF Roland Weatherbee will take place on Saturday March 6th. Members, Color Guards and the Pipe and Drum Band are requested to assemble at HQ by 1000. Uniform of the Day will be Class A's with white gloves (no badge covers/mourning bands) – on duty personnel Class B's with Helmets. Any questions should be directed to Rob Wollner.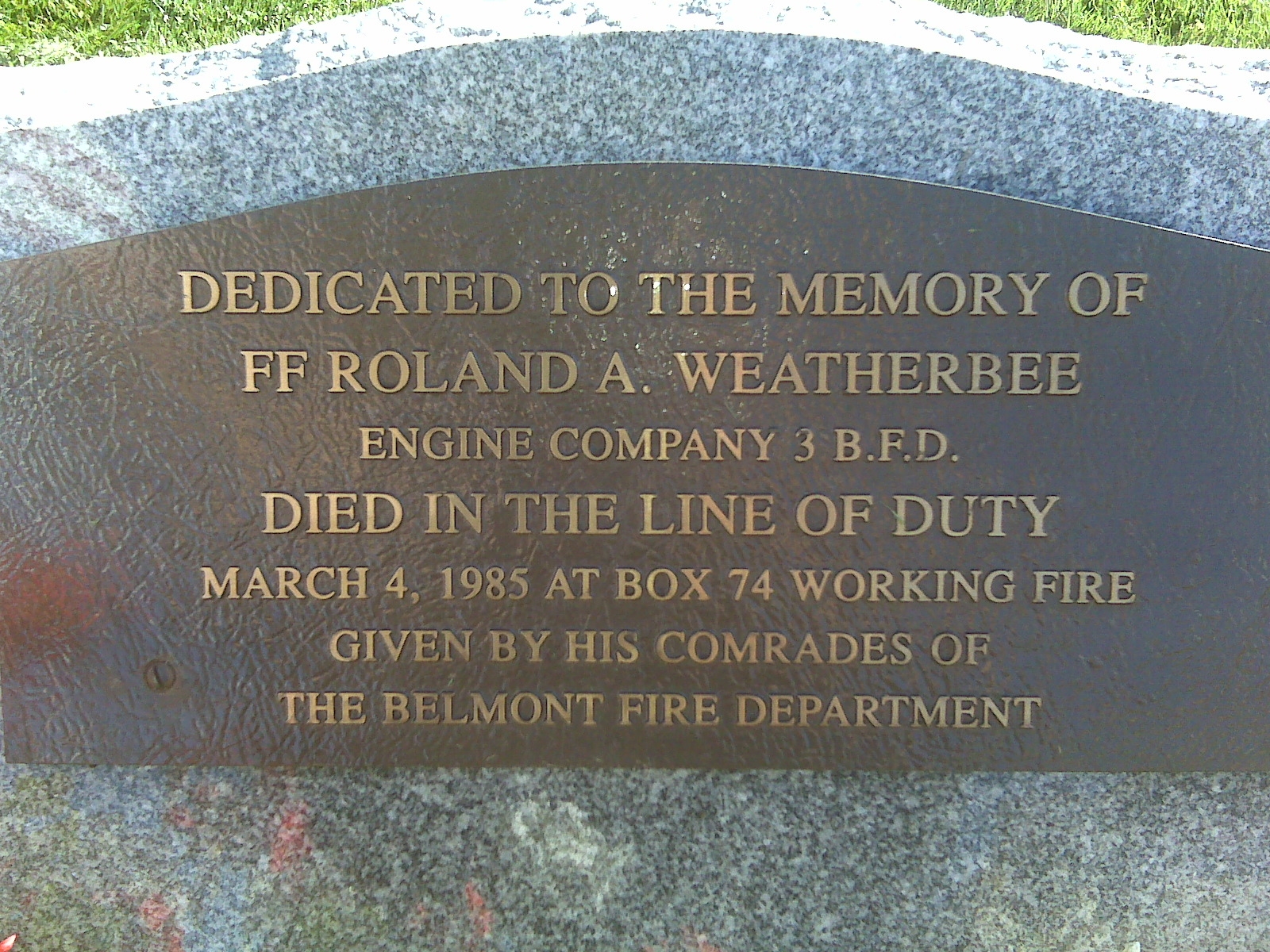 FF Rollie Weatherbee is the only LODD (Line of Duty Death) in the history of the Belmont Fire Department. Rollie died March 4, 1985,
while at a Working Fire on Scott Road.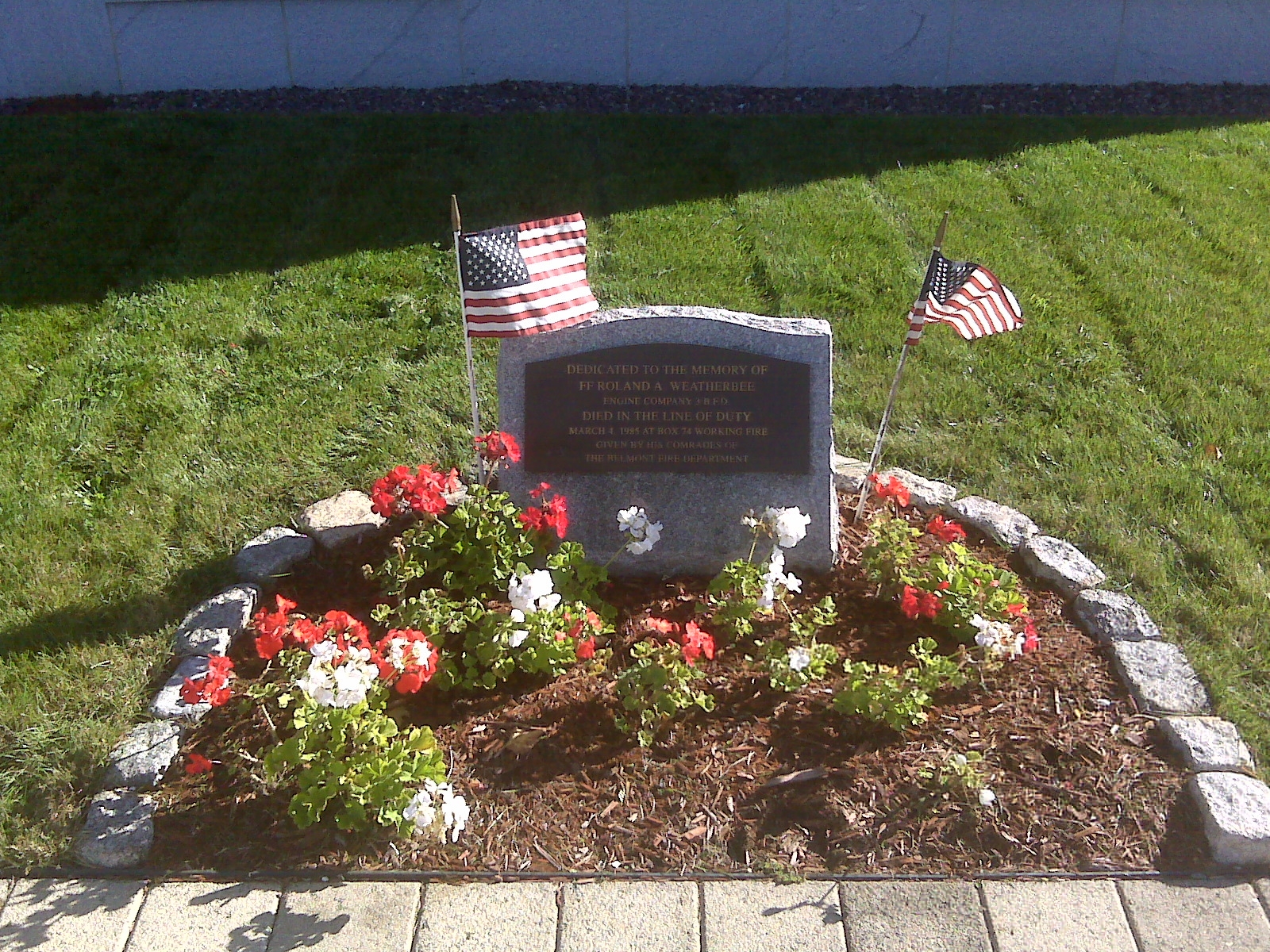 Page Last Updated: Jun 17, 2010 (15:51:22)