Muscular Dystrophy Association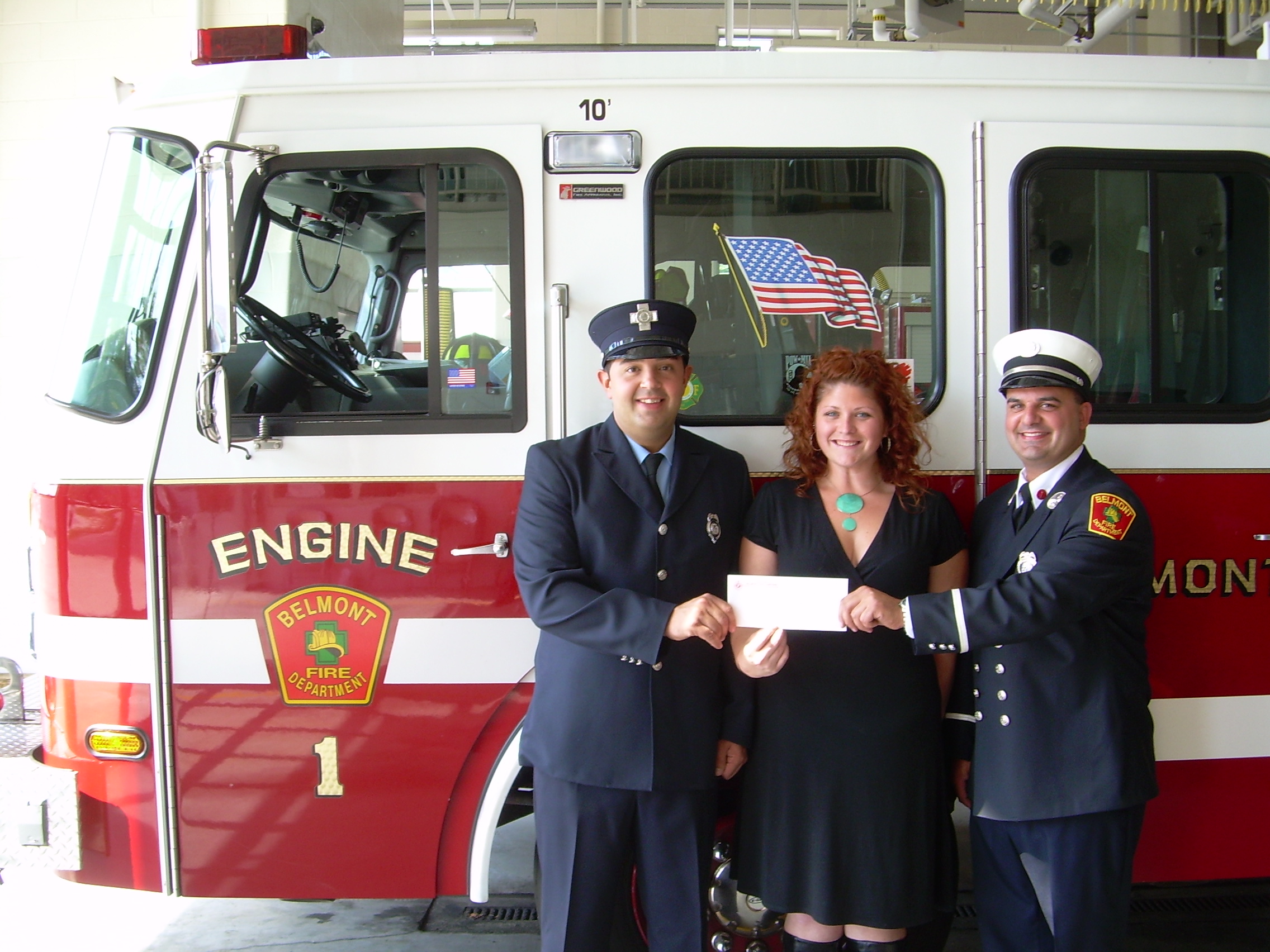 Firefighter Billy Kaufman and Lt Gerry Benoit of Belmont Firefighters Local 1637 present Meg McDonough of the MDA with a check at the Belmont Fire Department Headquarters.
BELMONT FIREFIGHTERS LOCAL 1637 MAKE DONATION TO MDA
Belmont – The Belmont Firefighters Local 1637 recently donated $8,000 to the Muscular Dystrophy Association.
The money raised by the Belmont Firefighters will go towards helping the MDA find a cure for 40 neuromuscular diseases. The contributions made by the fire fighters also go towards MDA's summer camps for children, professional and public health education, and other programs.
"A good portion of the money raised is done at our annual Golf Tournament we hold each spring," said Lt. Gerry Benoit. "We couldn't do this without our neighbors and the Belmont business community. The people of Belmont have always been very generous and we are forever grateful for the support we receive."
The International Association of Fire Fighters, which the Belmont Firefighters Local 1637 is a member, is the single largest contributor to the MDA. Since 1954, IAFF members have donated over $275 million.
Page Last Updated: Jun 17, 2010 (16:01:48)